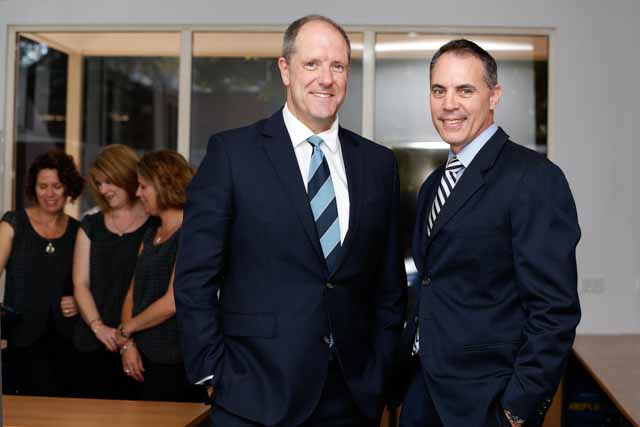 GEM Capital Financial Advice is a registered business name for Draper Financial Services Pty Ltd (ABN 21 097 853 195), which has been registered since 2002.
GEM Capital Financial Advice is a boutique financial advice business which is privately owned and aims to deliver highly qualified financial advice that is backed up with friendly personal service.
The owners of Draper Financial Services Pty Ltd have been involved in the Financial Advice profession since the 1980's. From 2002 to 2010 Draper Financial Services Pty Ltd was a Corporate Authorised Representative of Associated Planners, which later changed its name to Genesys Wealth Advisers.
Draper Financial Services Pty Ltd trading as GEM Capital Financial Advice and its advisers are members of Fortnum Financial Advisers and a principal authorised representative of Fortnum Private Wealth Ltd ABN 54 139 889 535 AFSL 357306. GEM Capital Financial Advice was a founding share holder of Fortnum Financial Advisers.
Fortnum Financial Advisers is a private company that operates throughout Australia. It is privately owned by people like us as well as the staff of Fortnum. This ownership structure provides independance from an institutional bias, and with management that is driven by business owners who are close to their clients.
National strength with local independent control was the major attraction behind GEM Capital Financial Advice joining Fortnum.
Complaints and further information
If you would like further information about how we handle your personal information, please send us an email to This email address is being protected from spambots. You need JavaScript enabled to view it..">This email address is being protected from spambots. You need JavaScript enabled to view it..
If you wish to make a complaint in relation to privacy, please put your concerns in writing to:-
Client Liaison Manager, Fortnyumn Private Wealth Group. GPO Box 3504, Sydney NSW 2001
Fortnum will investigate your complaint and respond to your concerns as quickly as possible and within 45 days.
To view the Fortnum Private Wealth Privacy Policy visit http://www.fortnum.com.au
Fortnum Financial Advisers website: www.fortnum.com.au