There continues to be much skepticism among the general public about the recovery of the US economy.
In this article, we provide a series of charts that show that the US recovery is very real.
Further evidence can be seen in the US share market. During the most recent company reporting season we saw 68% of companies in the S & P 500 beating earnings expectations.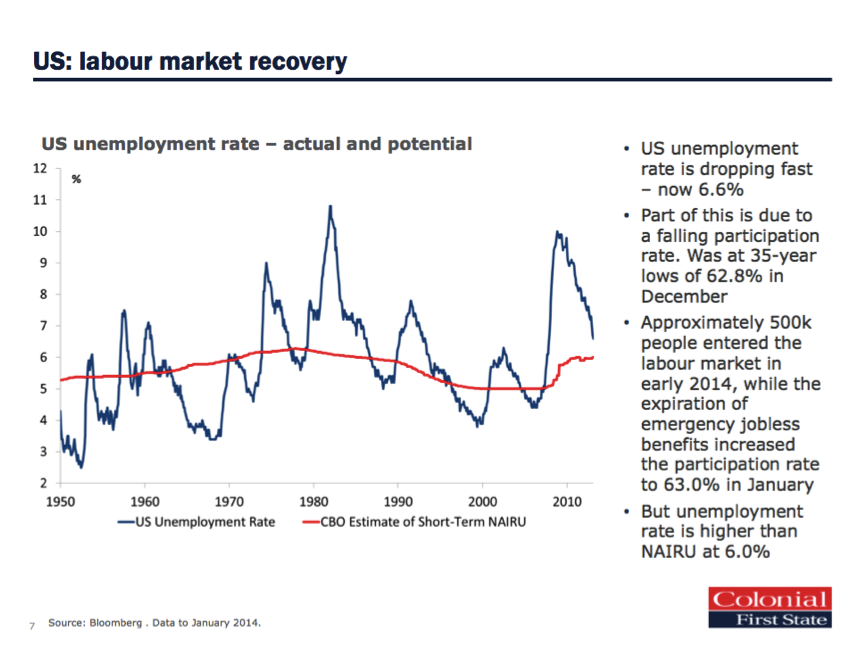 The next chart shows the average monthly employment growth - note that a number of 200,000 new jobs is required to lower the unemployment rate.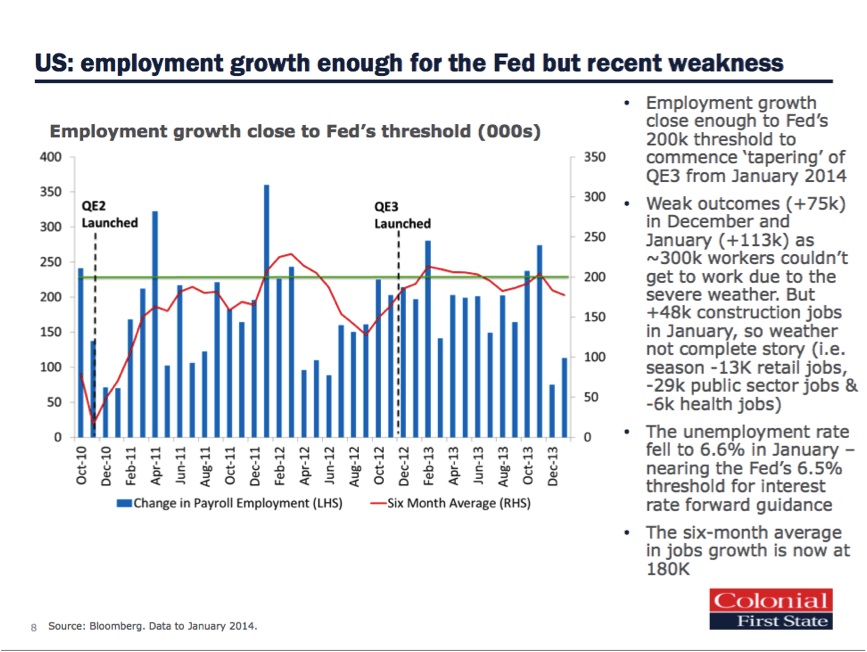 The US Housing market has a multiplier effect throughout the economy both in terms of employment as well as consumer spending. Activity and prices have most certainly turned as can be seen in the chart below.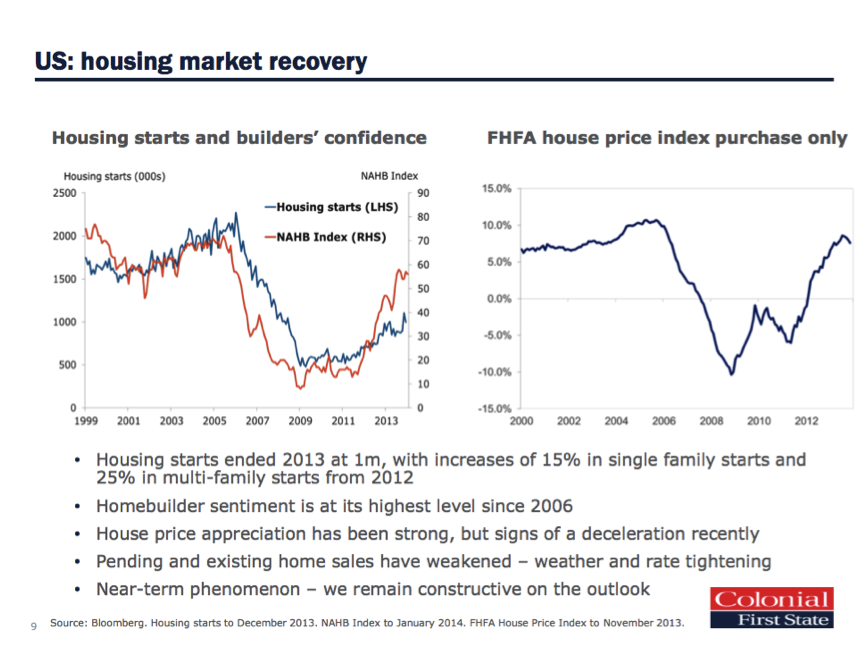 The US Budget position has dramatically improved as economic activity has turned.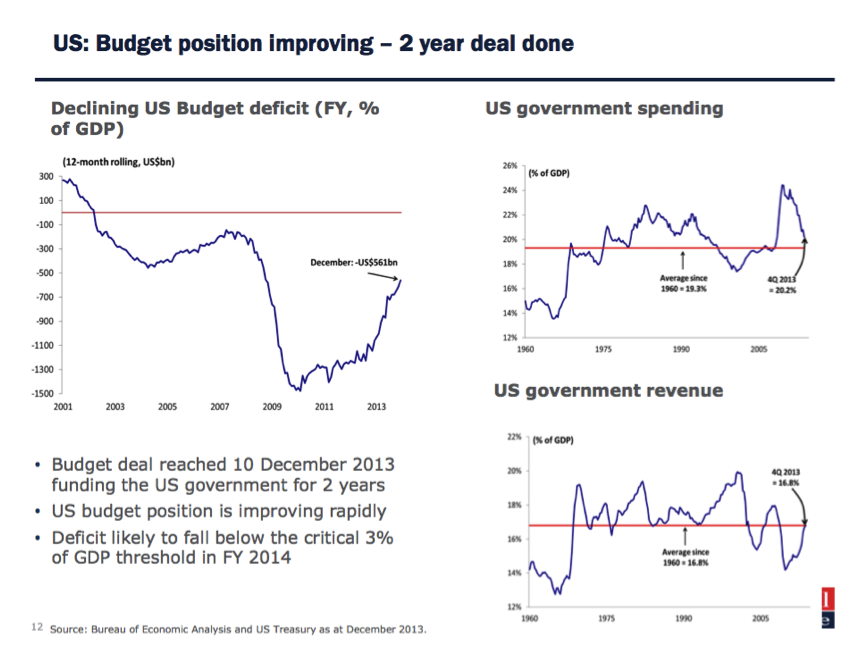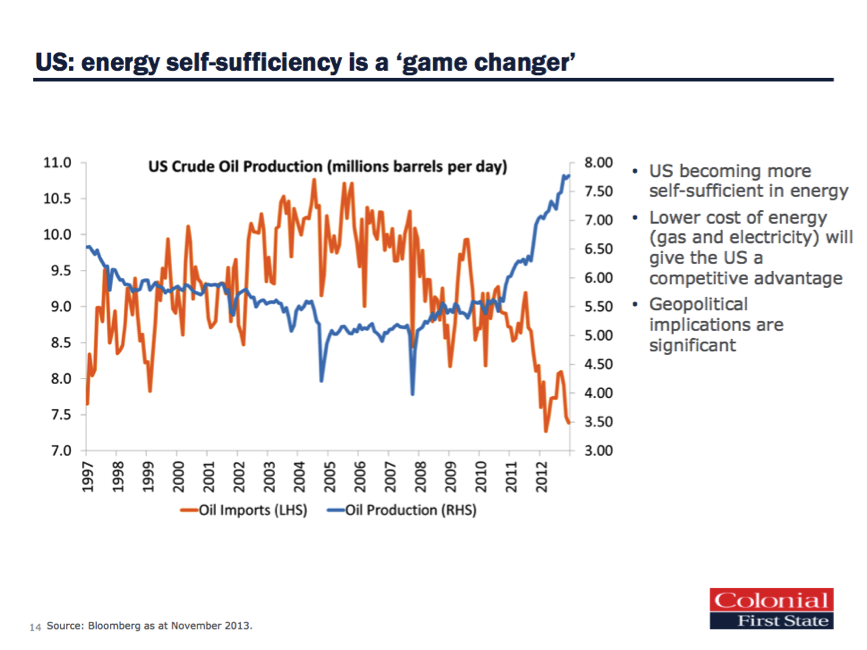 US Corporates are also in good shape - earnings have beaten expectations and their balance sheets are in good shape.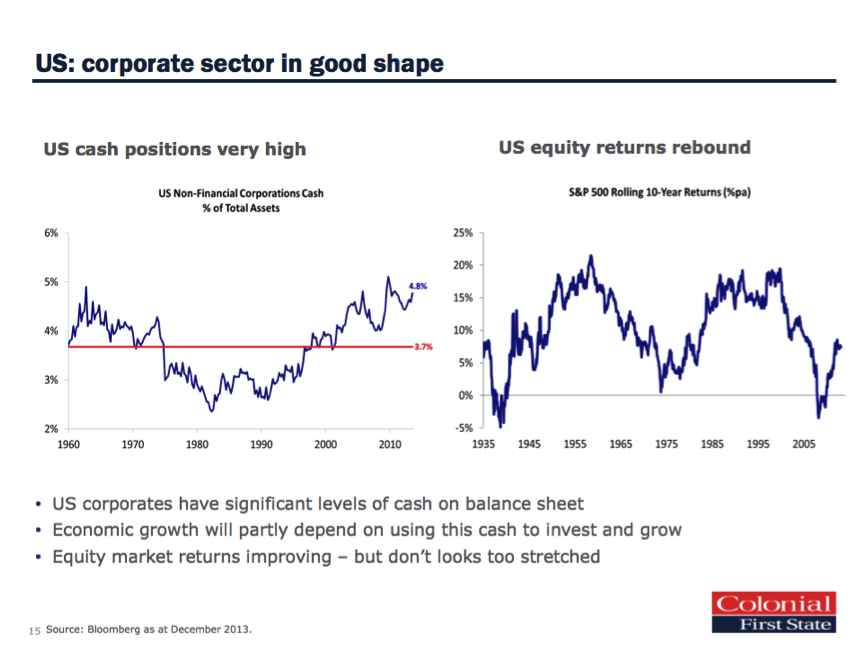 DISCLAIMER: The above information is commentary only (i.e. our general thoughts). It is not intended to be, nor should it be construed as, investment advice. To the extent permitted by law, no liability is accepted for any loss or damage as a result of any reliance on this information. Before making any investment decision you need to consider (with your financial adviser) your particular investment needs, objectives and circumstances.