Jack Lowenstein and Chad Slater formerly from Hunter Hall are about to list the Morphic Ethical Equities fund. Morphic was established in 2012 and has managed the Global Opportunities fund in that time which has generated a 17%pa return for investors since its inception.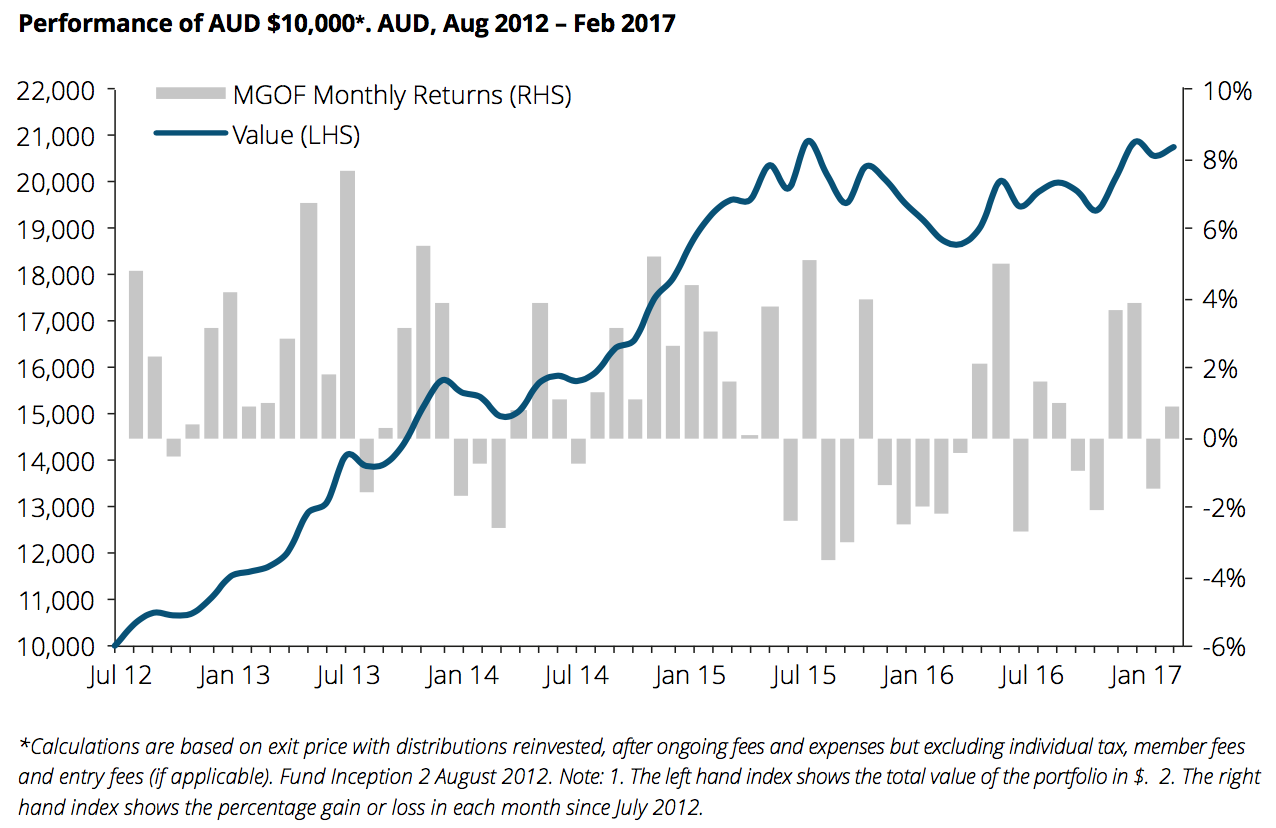 Morphic is 30% owned by Westpac, and 70% owned by management, an ownership structure that we like. Jack Lowenstein will be putting in significant money of his own into the listed investment company which is further evidence that management's interests are aligned with share holders.
The Morphic listed investment company will be aiming to pay out a steady stream of franked income once it has built up a profit reserve account and will invest ethically by not being to invest in companies that engage in:
Environmental Damage
Oil and Gas
Gambling
Tobacco
Alcohol
Uranium Mining
Old Forrest logging
Morphic Ethical Equities fund will also have the ability to short stocks, (take a position to profit from a falling share price) and interestingly may short companies that fail it's ethical screen.
Investors who apply for shares in the IPO will receive a share of $1.10 in addition to an option for each share they purchase. The option allows them to purchase an additional share at the same price of $1.10 in the next 18 months, or alternatively the option will carry some value and may be traded on the market.
We have spoken to the managers of the IPO - who have received good support from investors and they are anticipating that Morphic is likely to raise around $100m in this offer.
Management fee is 1.25%pa of net asset value of the fund which is reasonable for a global fund, plus a performance fee if the fund returns better than the international market.
GEM Capital is likely to receive an allocation of shares in this fund and the advisers will be co-investing into the fund too.
CEO Jack Lowenstein recently spoke on Sky Business News to Peter Switzer and we bring you that interview below.
Of course before investing, investors should seek professional advice and read the prospectus which can be downloaded below by clicking on the "Download" icon.