Telstra is a favoured stock among many retail investors, assumingly for the current high franked dividend.
While Telstra's balance sheet is in pristine condition, which would allow it the flexibility to borrow in order to support this dividend, we remain concerned about Telstra's earnings outlook. Not only have earnings virtually gone nowhere over the past decade, the NBN is likely to pressure Telstra's future earnings in the absence of a new growth stragegy.
NBN is a game changer for all Australian telecommunications companies as it results in them becoming a reseller of the NBN service, rather than selling their own data networks which attracted a higher margin. This is likely to leave a 'black hole' in earnings for Telstra in coming years once the NBN is rolled out. This is clear in the table below.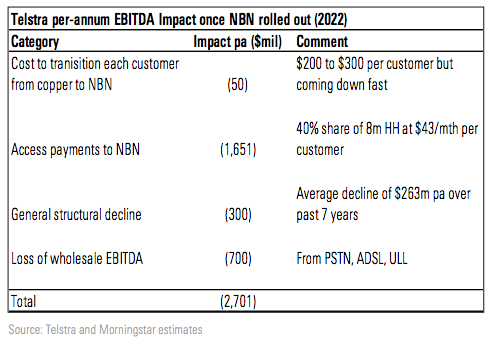 While the above table is forward looking, there is not much joy in earnings in the rear vision mirror for Telstra share holders. This graph shows earnings per share, which have virtually 'flat-lined' over the past decade. Source of this data is Skaffold software.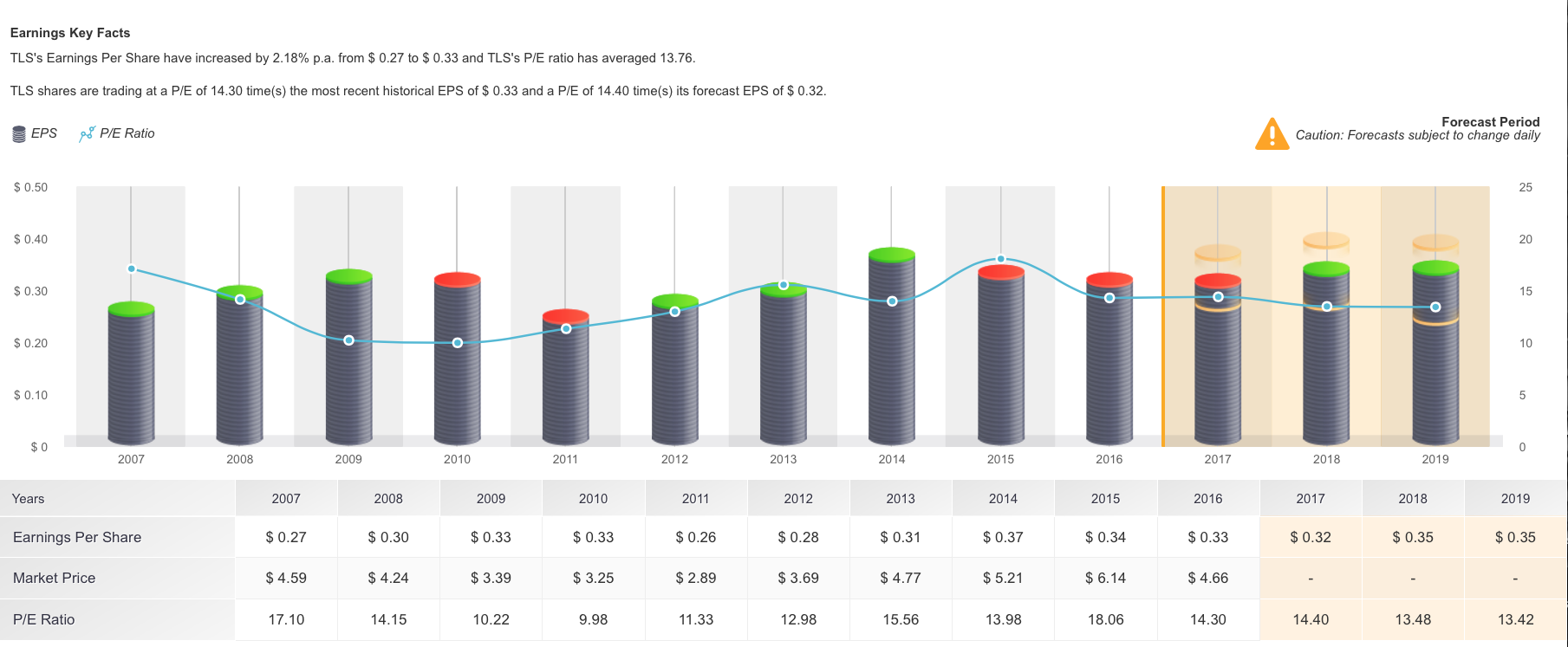 We conclude this article with a 3 minute video from Michael Glennon (Small Cap Investor) who outlines the reasons he does not wish to invest in Telstra.