Financial Independence Means You're In Control
Free No-Obligation Financial Planning Consultation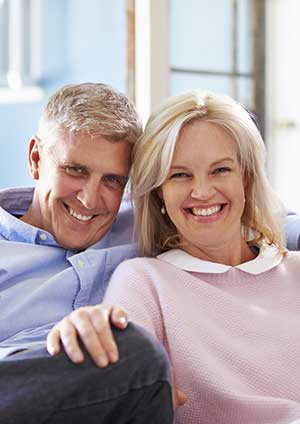 Thank you.
We will contact you in the coming days to schedule a mutually suitable time for your free one-hour finanical consultation.
Please don't hesitate to:
Financial Independence Means You're In Control
Free No-Obligation Financial Planning Consultation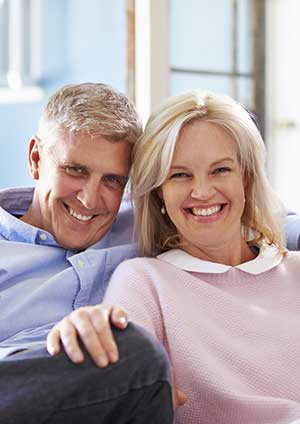 Take charge of your financial future with a free financial planning consultation from one of Adelaide's leading financial advisors. You'll be confident in the knowledge that you've taken the right step to achieving a secure financial future.
GEM Capital Financial Advisers are highly qualified, technically proficient and extremely experienced. During the consultation we'll learn more about your financial goals and objectives, and discuss strategies tailored to your individual circumstances.
Areas of advice include Investment Strategies, Retirement Planning, Taxation minimisation, Superannuation and Self Managed Superannuation Funds, Estate Planning, Aged Care and Personal Insurances.
Simply complete this form and one of GEM Capital's friendly staff will be in touch to schedule a suitable time.
We respect your privacy. View our Privacy Policy.
Terms and Conditions:
New clients only

1 Hour consultation

Free offer ends 30 September, 2015
Welcome to http://www.gemcapital.com.au/ (the "Website"). Online privacy is important. We respect the privacy of our Website users. The Website will only collect personal information for a lawful purpose which relates to our primary function which is the provision of financial planning services.
This policy sets out our privacy guidelines with respect to users of the Website ("Visitors"). This policy applies to all Visitors on the Website whether or not they transact business or make use of the various services offered by the Website (collectively, "Services") ("Customers").
"Personally Identifiable Information" refers to any information that identifies or can be used to identify, contact, or locate the person to whom such information pertains, including, but not limited to, name, address, phone number, fax number, email address and employer/business details. Personally Identifiable Information does not include information that is collected without identification of the individual user or demographic information not connected to an identified individual.
Personally Identifiable Information collected
We may collect basic user profile information from all of our Visitors and may collect additional information such as names, addresses, phone numbers, email and the nature of the business and services required.
Use of Personally Identifiable Information
We use Personally Identifiable Information to customize the Website, to make appropriate service offerings, and to fulfil buying requests on the Website. We may email Visitors and Customers about research or purchase and selling opportunities on the Website or information related to the subject matter of the Website. We may also use Personally Identifiable Information to contact Visitors and Customers in response to specific inquiries, or to provide requested information.
Personally Identifiable Information storage
Personally Identifiable Information collected by the Website is securely stored and is not accessible to third parties or employees of the Website except for use as indicated above.
Cookies
The Website may utilise cookies to enhance the user's experience of the site. A cookie is a small text file that is sent to your computer's hard drive from a host web site. Cookies record your preferences in relation to your use of the site and provide other information that allows us to recognise you in the future. The cookies on the listed websites do not read the information on your hard drive nor do they make your computer perform any unauthorised actions or make your computer send information to any other computer via the Internet.
Logging of information
The Website may record information that identifies:
the IP (Internet Protocol) address of the machine which has accessed it;
your top-level domain name (for example .com, .gov, .au, .uk etc.);
the address of your server;
the date and time of your visit to the site;
the pages accessed and documents downloaded;
the previous site visited; and
the type of browser and operating system you have used.
The information collected during each visit is aggregated with similar logged information and published in re-ports in order to help us to manage our website services and identify patterns of usage. This will assist us in improving the site and the services offered on it.
Security of Personally Identifiable Information
All of our employees are familiar with our security policy and practices. The Personally Identifiable Information of our Visitors and Customers is password protected and only accessible to selected employees and technology partners. We take commercially reasonable measures to help ensure secure Website, electronic communications and databases. They may be subject to errors, tampering and break-ins, and we cannot guarantee or warrant that such events will not take place and we will not be liable to Visitors or Customers for any such occurrences.
Information sharing
We may share information about our Visitors, including the demographics of our Visitors and Customers, with our affiliated agencies and third party vendors. We also offer the opportunity to "opt out" of receiving information or being contacted by us or by any agency acting on our behalf.
Organizations collecting the information
In addition to our direct collection of information, our third party service vendors may collect this information from our Visitors and Customers. We do not control how these third parties use such information, but we do ask them to disclose how they use personal information provided to them from Visitors and Customers. Some of these third parties may be intermediaries that act solely as links in the distribution chain, who do not store, retain, or use information provided to them. Access to Personally Identifiable Information by partners and service providers the Website may enter into partnerships and other affiliations with a number of vendors. These vendors may be provided with certain Personally Identifiable Information on a need to know basis for the purpose of evaluating Customers for service eligibility. Our privacy policy does not cover their collection or use of this information.
Disclosure of Personally Identifiable Information to comply with law
We will disclose Personally Identifiable Information in compliance with a court order or subpoena or a law enforcement agency request to release information. We will also disclose Personally Identifiable Information when reasonably necessary to protect the safety of our Visitors and Customers.
Your choices regarding the collection, use and distribution of the information
Visitors and Customers may opt out of receiving unsolicited information from or being contacted by us and/or our vendors and affiliated agencies by following directions included in emails as instructed, or by contacting us.
Correct inaccuracies in Personally Identifiable Information
Visitors may contact us to update Personally Identifiable Information about them or to correct any inaccuracies by contacting us.
Deletion or deactivation of Personally Identifiable Information
We provide Visitors with a mechanism to delete/deactivate Personally Identifiable Information from the Website's database by contacting us. However, because of backups and logs kept for audit purposes, it may be impossible to delete a Visitor's entry without retaining some residual information. An individual who requests to have Personally Identifiable Information deactivated will have this information functionally deleted, and we will not sell, transfer, or use Personally Identifiable Information relating to that individual in any way moving forward.
Changes to Privacy Policy
We will let our Visitors know about changes to our privacy policy by posting such changes on the Website. However, if we are changing our privacy policy in a manner that might cause disclosure of Personally Identifiable Information that a Visitor has previously requested not be disclosed, we will contact such Visitor or Customer to allow such Visitor or Customer to prevent such disclosure.
Links
The Website contains links to other websites. Please note that when you click on one of these links, you are moving away from the Website to another website. The privacy statements of these linked websites may differ to ours so you also should read these websites' privacy policies.