Saturday, 22 August 2015 16:07
Invest like the wealthy
Montgomery's Best of the Best Special Edition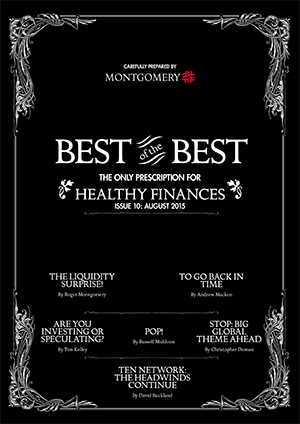 We're pleased to share with you the Montgomery Investment Management's Best of the Best Special Edition.

Montgomery Investment Managers are investors who approach the stock market not as a venue for placing bets on prices moving up or down, but as a venue to purchase small pieces of businesses with the power to grow their worth over time.

For some sensational insights into China's opportunities (or lack of them), property, share values or whether it's even worth paying a Fund Manager to hold cash on your behalf, read the Montgomery report.