Wednesday, 15 January 2014 00:57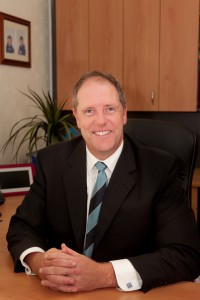 The Coalition Government has reiterated its position on a range of previously announced superannuation and tax issues, as part of the Mid-Year Economic and Fiscal Outlook.
The key take-outs of interest include:
The next increase in the superannuation guarantee rate to 9.5% will be deferred for two years.
A range of measures relating to the Mineral Resource Rent Tax that were legislated during the previous Government's tenure will be repealed. This includes the low income super contribution, income support bonus and school kids bonus.
The 2015 personal tax cuts will not proceed.
Benefits from the Government's Paid Parental Leave scheme will generally be paid by the Department of Human Services, not the person's employer. Efective 1 March 2014.
Deeming will be extended to include allocated pensions from 1st January 2015 (for new pensions only)
The tax of 15% on earnings exceeding $100,000pa from assets held by a member in a superannuation pension will not proceed.
DISCLAIMER: The above information is commentary only (i.e. our general thoughts). It is not intended to be, nor should it be construed as, investment advice. To the extent permitted by law, no liability is accepted for any loss or damage as a result of any reliance on this information. Before making any investment decision you need to consider (with your financial adviser) your particular investment needs, objectives and circumstances.
Friday, 01 November 2013 23:41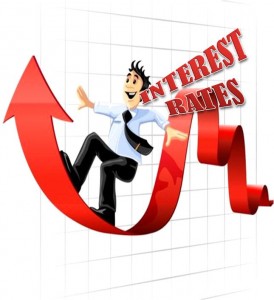 Here is the press release from the Commonwealth Government announcing a lowering of the Deeming Rate for the Income Test to determine Centrelink allowances and pensions.
More than 740,000 Australian pensioners will benefit from the lowering of the social security deeming rates from 4 November 2013.
The Minister for Social Services, Kevin Andrews, said the deeming rate will decrease to 2 per cent from 2.5 per cent for financial investments up to $46,600 for single pensioners and allowees, $77,400 for pensioner couples and $38,700 for each member of an allowee couple.
The upper deeming rate will decrease to 3.5 per cent from 4 per cent for balances over these amounts.
"The deeming rules are a central part of the social security income test," Mr Andrews said.
"They are used to assess income from financial investments for social security and Veterans' Affairs pension/allowance purposes.
"This announcement means that part-rate pensioners and allowees will have less income assessed from their investments and receive a boost in Government income support.
"Returns available to pensioners and other allowees have decreased since deeming rates were last changed, in March 2013.
"This announcement brings the deeming rates in line with available financial returns," Mr Andrews said.
Deeming rates reflect the rates of return that people receiving income support payments can earn from their financial investments. If income support recipients earn more than these rates, the extra income is not assessed.
Payments affected by the deeming rates include means tested payments such as the Age Pension, Disability Support Pension and Carer Payment, income support allowances and supplements such as the Parenting Payment and Newstart, paid by the Department of Human Services and the Department of Veterans' Affairs.
GEM Capital Comment:
For the want of spoiling a good press release, we hasten to add, that this change is likely to only benefit those people who are currently paid under the income test, rather than the assets test. For those who are currently paid under the assets test, this change is likely to have no effect on their entitlements. (remembering that Centrelink apply an assets test and an income test and pay the recipient a benefit based on which test delivers the lowest outcome)
Nevertheless this is a welcome move considering the downward movement we have seen in interest rates.