Thursday, 14 November 2013 02:52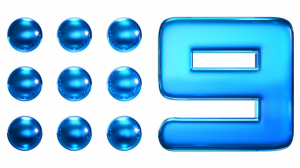 Channel Nine is being floated on the share market shortly, and for many investors the thought of investing in a household name might be appealing.
Here we outline some of the reasons that investors should be wary of this listing:
1. TV advertising spending has gone nowhere over the last 5 years - here is a chart sourced from the Channel 9 prospectus
2. Traditional TV is facing a significant threat from the internet such as YouTube, Apple and Google TV just to name a few.
3. Channel Nine's price to earnings ratio is 14-15 - which doesn't strike us as cheap for a business that is being structurally challenged.
4. Current owners are selling 40% of their shares in this offer, and only have to hold their other shares for 12 months.
Before subscribing to shares in Channel Nine, investors should seek professional advice.
DISCLAIMER: The above information is commentary only (i.e. our general thoughts). It is not intended to be, nor should it be construed as, investment advice. To the extent permitted by law, no liability is accepted for any loss or damage as a result of any reliance on this information. Before making any investment decision you need to consider (with your financial adviser) your particular investment needs, objectives and circumstances.