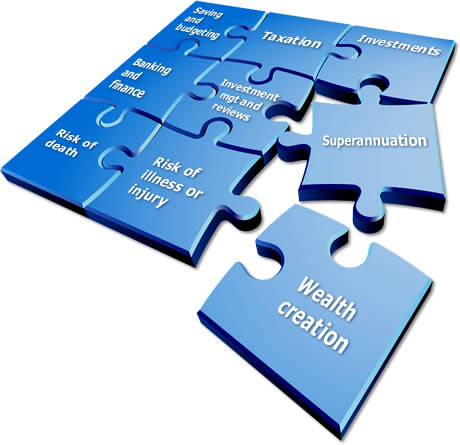 All of the advisers within GEM Capital Financial Advice are well qualified and are members of the Australian Financial Planning Association. More importantly, our advisers have experience. Not just financial and investment experience, but life experience. Being technically correct is not enough, a good financial planner must also be able to relate well to people in many varied and sometimes challenging situations.
In addition to initial qualifications, our advisers complete a comprehensive training program each year consisting of courses from various financial training providers and funds management companies. A comprehensive daily reading schedule compliments this training program to ensure advisers knowledge is current to allow them to best advise their clients.
The specific areas of advice that we specialise in include:
Retirement Planning to generate a reliable Income Stream in retirement
Sensible Investment Strategies that may include investment into managed funds as well as direct investments such as Australian Shares
Maximising Centrelink Entitlements where appropriate
Minimising Taxation outcomes
Superannuation including Self Managed Superannuation Funds
Estate Planning
Aged Care
Personal Insurance such as Life Insurance, Income Protection and Trauma Insurance
Our advice is delivered in a variety of mediums tailor made to client preferences. The methods of communication include letter, email, SMS, DVD, CD and official functions.
As important, our advice is backed by a team of well trained, friendly administrative staff who have been with our business for a long period of time and provide prompt, friendly and personalised service.